Limitless Day & Night Bundle - Unlock 100% Performance
The Limitless Bundle has 20 daytime and 20 nighttime coffees. Each Coffee is made with 5 added ingredients to unlock your best you.
🔥 Instantly doubles your focus & motivation
💭 Completely removes brain-fog with zero crash
💤 Provides a perfect night's sleep without next-day tiredness
😊 Improves mood and mental clarity
💯 Made with Added Natural Ingredients to Supercharge Your Mind
There's 20 servings per pack, a money-back guarantee, and free delivery on all bundles 😍

MONEY BACK
GUARANTEE
You're 100% covered — if it's not for you, send it back within 30 days for a quick, no-hassle refund.
FREE SHIPPING
OVER £20
We proudly ship all of our Genius Coffee products worldwide.
VEGAN
FRIENDLY
Both Focus and Unwind are made with all-natural ingredients, which are proudly Vegan friendly and non-GMO.
We Proudly Fuel Team Great Britain Olympians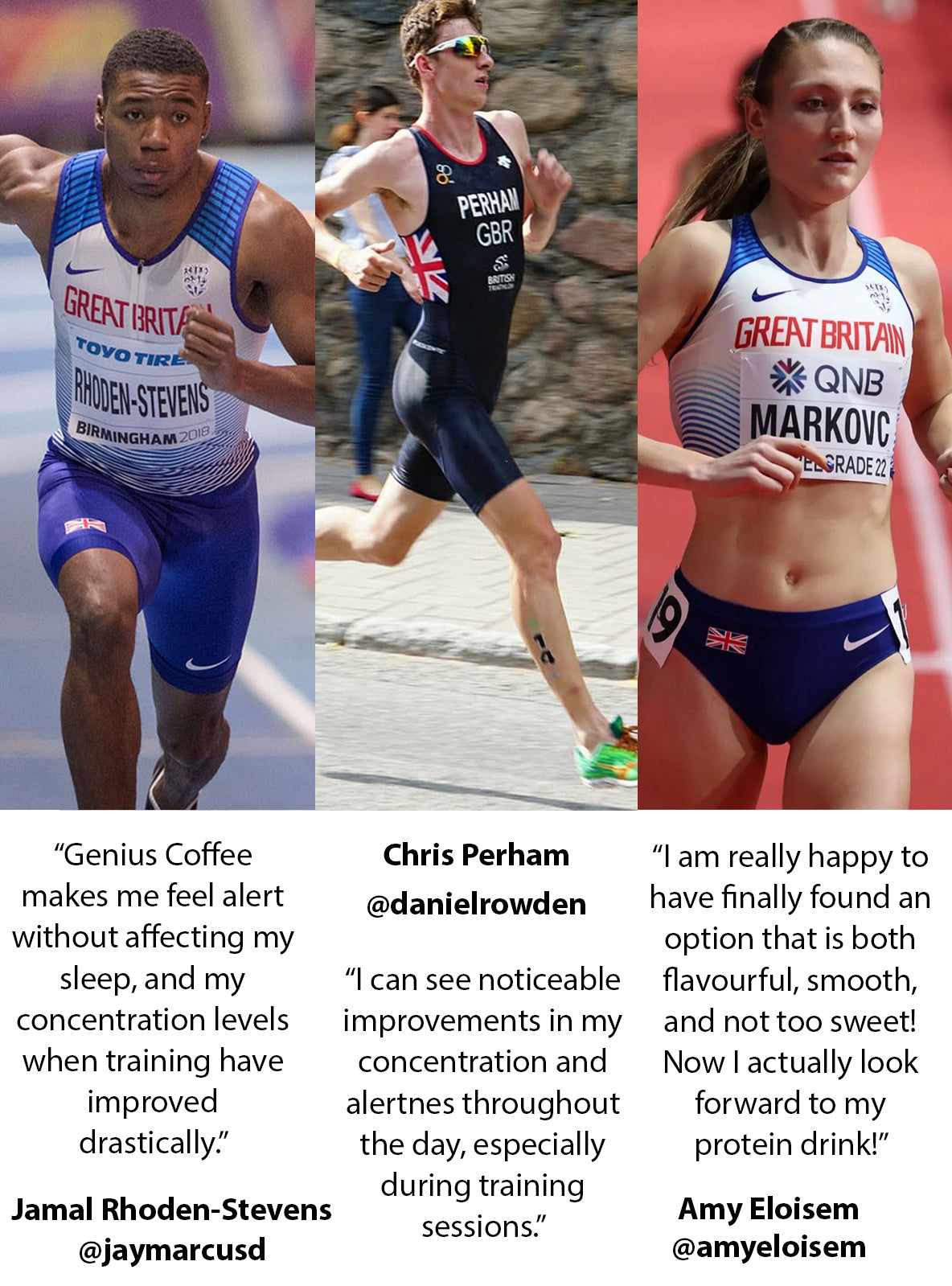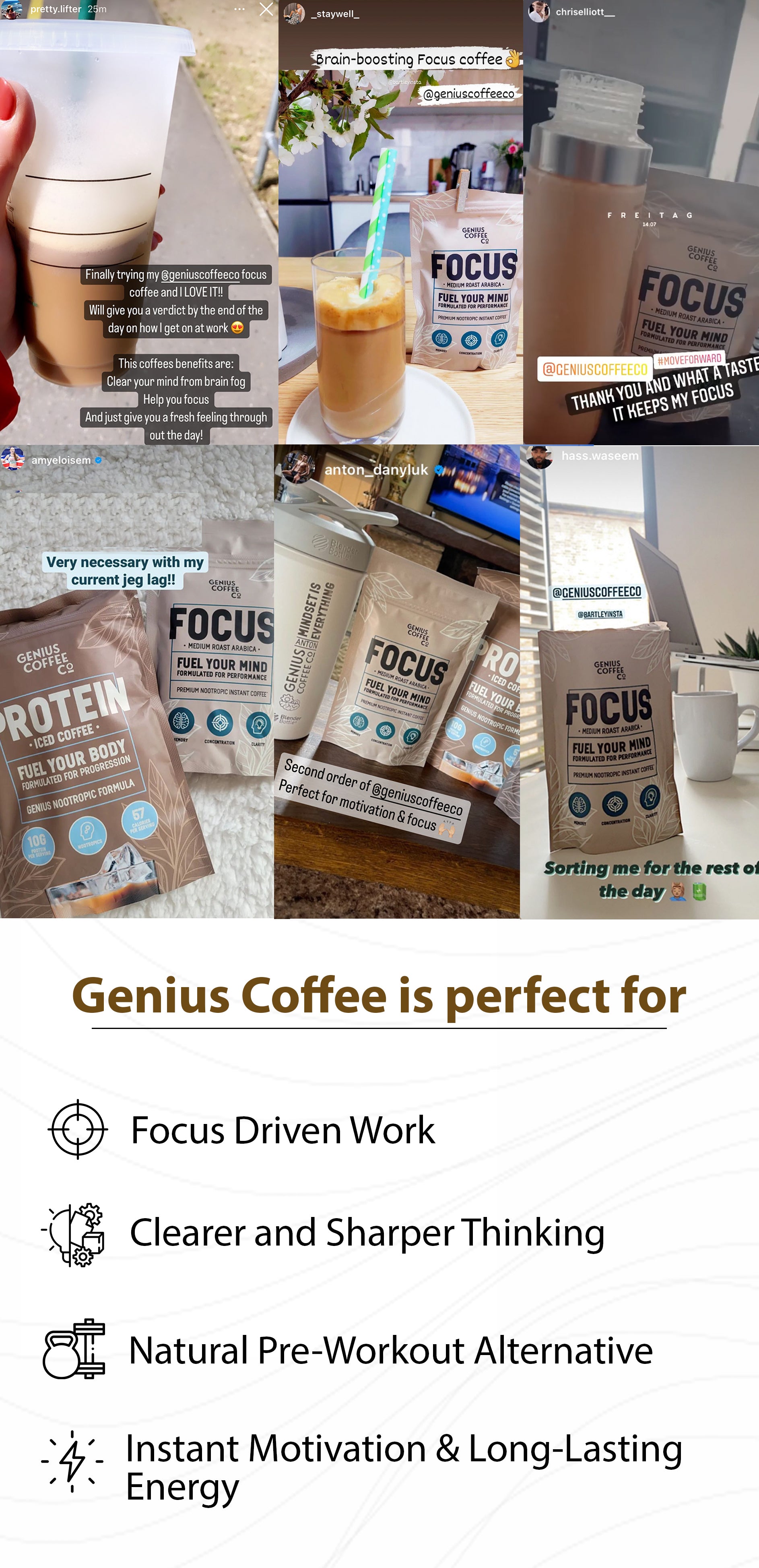 Quick and Simple - Hot or Cold 🤤
Genius Coffee can be enjoyed as a traditional hot coffee, or a delicious iced coffee, making it a perfect way to boost your mental performance
Step 1
Simply add 2 teaspoons of Focus to your shaker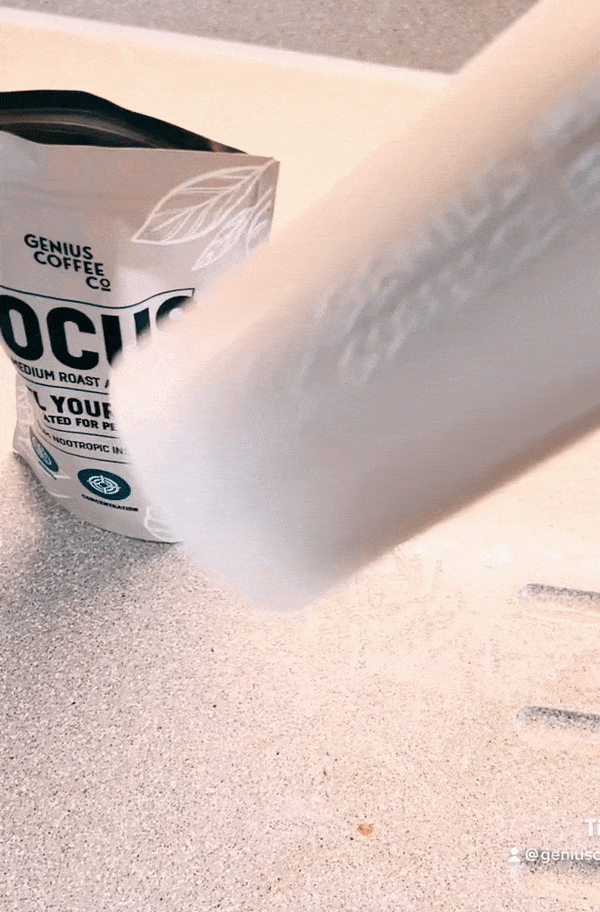 Step 2
Add water or milk to taste mix in your favourite shaker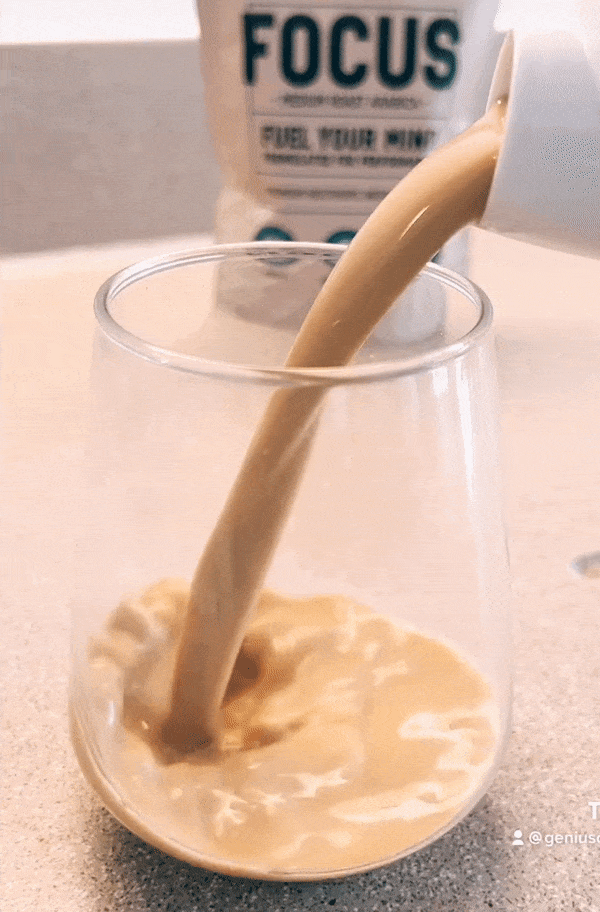 Step 3

Join Thousands of Customers Drinking Genius Coffee To Become Their Best
You've got questions. We've got answers.
All of our coffees are pre-blended and balanced to combine great-tasting coffee with premium supplement formulas.

Nootropics are natural ingredients which work by boosting key hormones responsible for your brain functions such as memory, learning, focus, and thinking sharpness.

Nope! We often hear our coffee is the best tasting instant coffee on the market!

Our Focus blend will immediately improve your focus, energy, and mental clarity, and over time will help you think sharper, memories information better, and generally feel more 'in the zone'.

Our Unwind blend will immediately make you feel more relaxed and clear-minded, and help reduce stress. It will also naturally produce serotonin, which will allow your body to sleep more easily without feeling groggy the following day.

Our coffee is best described as smooth, rich, and refreshing.

As all of our formulas are instant, all of our coffees can be made in under a minute, hot or cold!

100%. We stand by our products, their taste, and their benefits. If you're unhappy, let us know. We'll reimburse you and work to fix the problem.
5
| | | |
| --- | --- | --- |
| | | (5624) |
| | | (236) |
| | | (12) |
| | | (5) |
| | | (0) |